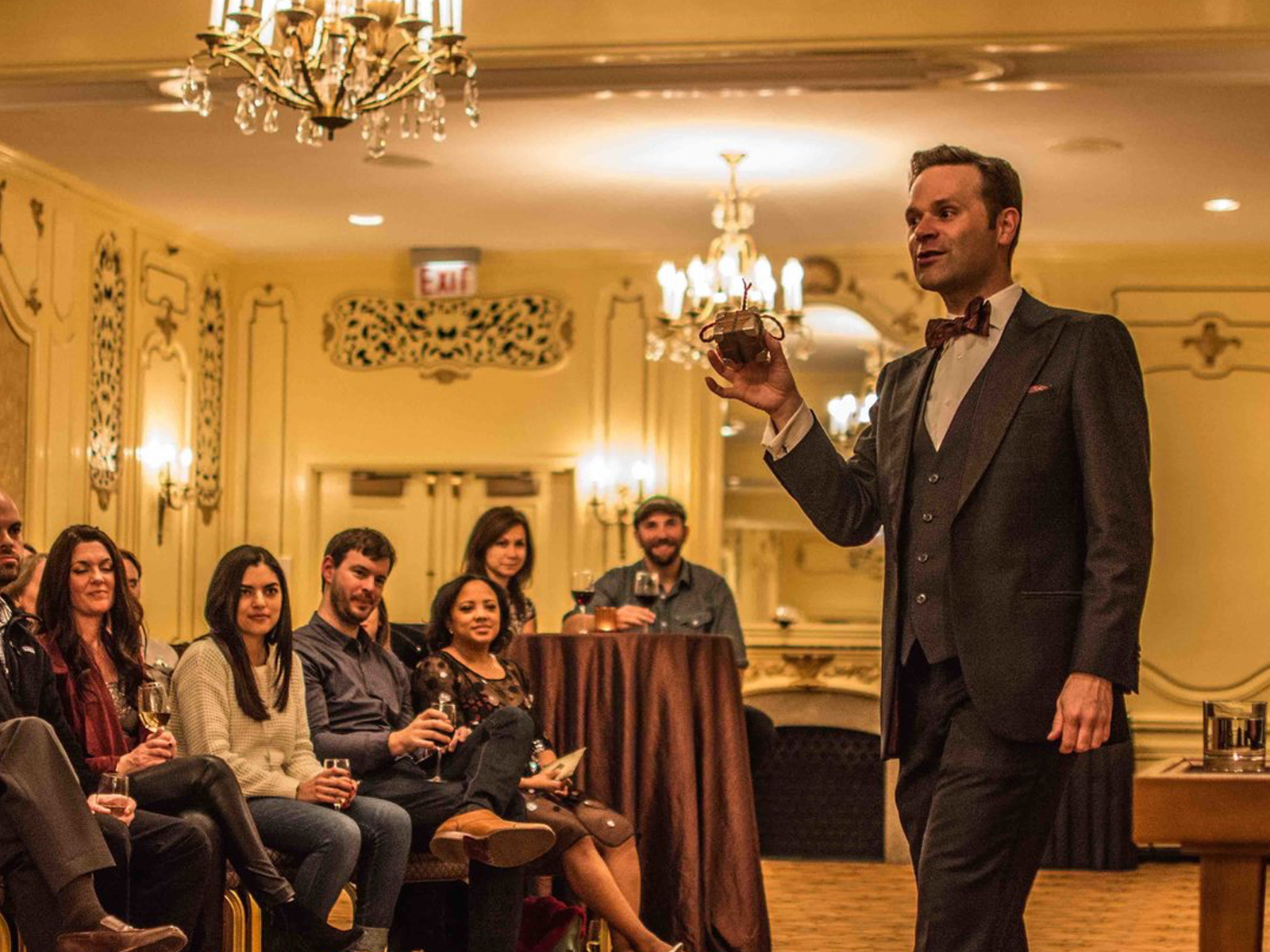 Astonishing magic from one of Chicago's best magicians at the swanky Palmer House hotel.
Scroll for more
Award-winning, third-generation magician Dennis Watkins delivers an evening of sophisticated tom-foolery in one of the Windy City's most unique and exclusive entertainment experiences. THE MAGIC PARLOUR is replete with mind-blowing magic and mind reading in an intimate suite at the historic Palmer House Hilton Hotel.
Guests convene at Potter's Lounge and will be escorted to the private performance venue, where just 40 guests enjoy the show at once. Wine, beer, and soft drink selections are included with your tickets.
Cocktail attire is recommended for all guests attending this magical evening.
The Palmer House Hilton Hotel
Save up to 37% on The Magic Parlour tickets on TodayTix
This show sells tickets up to a week in advance
Learn more about TodayTix
Recommended for ages 12 and up.
"A sophisticated night-cap. You'll be mightily impressed!"
Chris Jones, Chicago Tribune