By continuing to browse the site, you are agreeing to our use of cookies.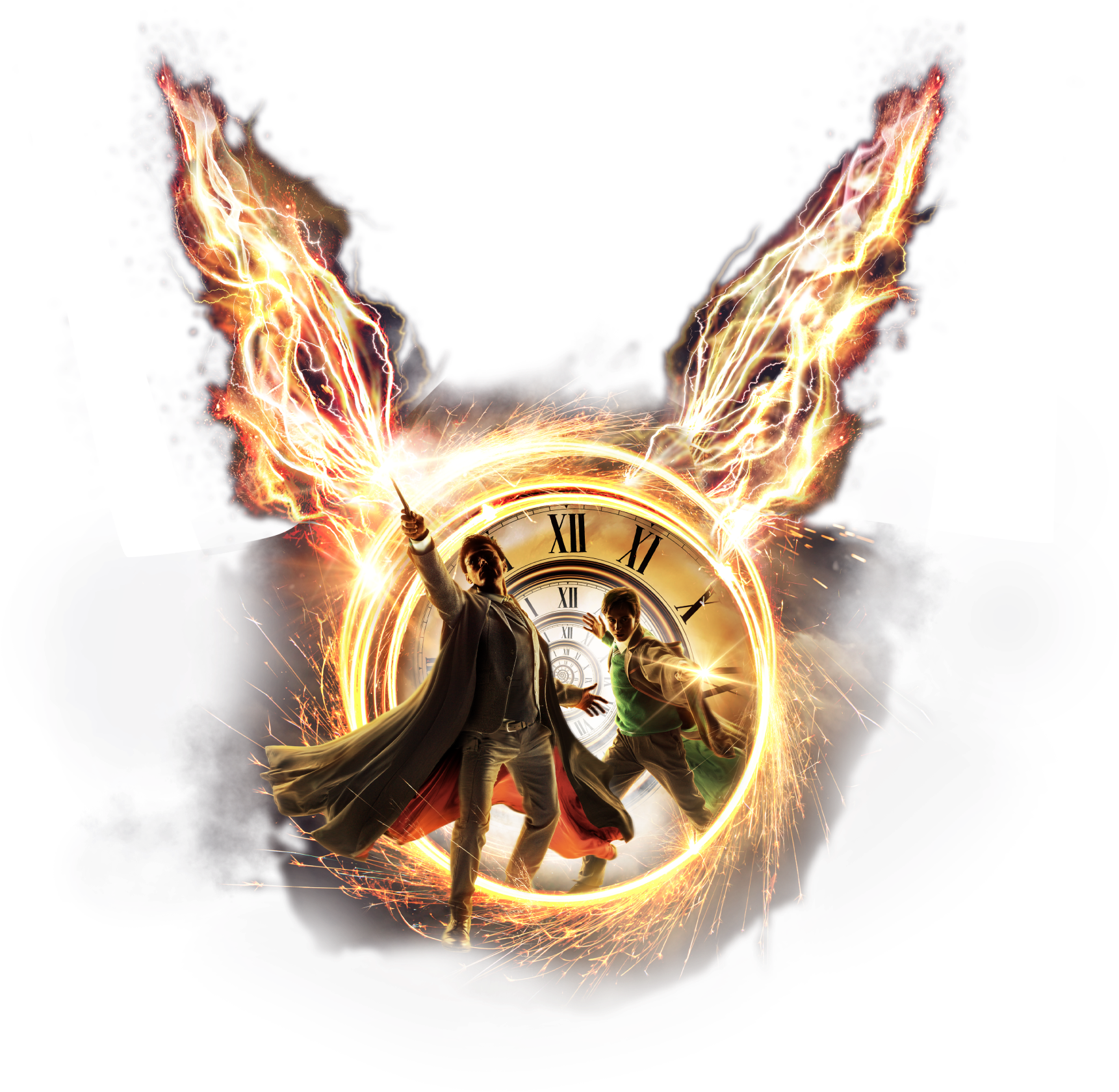 Harry Potter And The Cursed Child
Lottery Tickets
Every Friday, we release 40 tickets for some of the very best seats in the theatre at $40 for every performance of Harry Potter and the Cursed Child for the following week. Submit your entry from 12:01am Monday to 1:00pm Friday.
Winners will be notified between 1:00pm and 5:00pm on Friday and will have one hour (1hr) to claim tickets from the time of notification. Winners pay $40 total per guest. Please note children under the age of 16 must be accompanied by an adult.
ENTER
The Friday Forty
WAIT
For Drawing
CLAIM
1 Hour to Buy
Enter for a chance to win. No purchase required to enter. By entering the Friday Forty Lottery you agree to be bound by these terms and conditions. Winners will be notified by TodayTix via SMS Text, Email or Phone and must claim & pay for Friday Forty tickets in-app or on TodayTix.com within one hour (1hr) of notification. You can only win the Friday Forty Lottery for each performance once. Entrants are selected at random. By entering your phone number you are giving TodayTix permission to contact you via SMS Text, Email or Phone per our privacy policy. The Harry Potter and the Cursed Child Friday Forty Lottery is authorised under New South Wales Authority Number TP/00731 and Permit Number NTP/0379
Your participation in the Lottery is subject to the TodayTix standard terms and conditions, which you can be viewed by visiting todaytix.com/terms/au
These are the terms and conditions of entry to a ticket ballot for the chance to be offered the right to purchase up to two (2) tickets at any one performance of Harry Potter and the Cursed Child at the Princess Theatre Melbourne (the Lottery). By entering the Lottery you agree to be bound by these terms and conditions.

The Lottery is a series of ticket ballots and the term 'lottery'/'lotteries' is only used in a brand sense. No gambling is involved and the 'prize' of the right to purchase tickets itself has no monetary value and cannot be exchanged for money or other consideration.

The Lottery is operated by TodayTix Australia Pty Ltd (ABN 65 628 868 397) care of C/O International Accounting Solutions Pty Ltd, Suite 1003 Level 10, 28 Margaret Street Sydney 2000 (TodayTix).

No purchase or payment is required to enter the Lottery.

To enter the Lottery you must reside in Australia and/or be able to attend the relevant scheduled performance in Melbourne and be aged 18 years or older.

You can enter the Lottery:a) by completing and submitting the form available on TodayTix's website before Friday at 1pm; orb) by downloading the TodayTix mobile application from the App Store or Play Store (at no cost) and enter the lottery by following the prompts in-app before 1pm AEDT/AEST Friday each week;

Choosing to enter for either one (1) or two (2) tickets at any one performance of Harry Potter and the Cursed Child holds no bearing on your chances of being drawn as a winner.

Beginning 12:01am AEDT/AEST Monday 25 April 2022, and every Monday thereafter, entries will open and winners of the Lottery will be selected at random by a computerised process and will be notified by email, SMS Text or Phone at 1pm AEST/AEDT on every Friday immediately before the start of the week of the relevant scheduled performances of the relevant Lottery (the Drawing).

Subject to clause 11, you can enter the Lottery for as many performances as you wish, but you can only win the Lottery for each performance once. Each entry will be for one performance only, and your entry cannot be rolled-over or exchanged to a Lottery for another performance.

Limit of one entry per person per performance. Multiple entries for the same performance by the same person may result in disqualification.

If you enter the Lottery through the TodayTix mobile application or website, you can earn one (1) extra entry into the same Lottery that you have entered if you share the auto-filled post on Facebook and another one (1) extra entry if you share the auto-filled post on Twitter.

You acknowledge and agree that the Lottery is a chance to win the right to buy tickets to Harry Potter and the Cursed Child at an exclusive Lottery price, and not a chance to win tickets to the performance itself.

If you are notified as being a winner of the Lottery, you will have one (1) hour from the Drawing to claim and purchase the tickets offered (the Acceptance Time). The tickets offered will be for the performance selected at the time you entered the Lottery, and you cannot change or request tickets for another performance.

If you do not claim and purchase the tickets offered within the Acceptance Time, then another winner will be selected at random by a computerised process and will be notified by email on the Friday immediately before the start of the week of the relevant scheduled performances of the relevant Lottery (the Second Drawing). This process will repeat every hour after the Drawing until the earlier of 5pm that day (Closing Time) or a winner claims and purchases the relevant tickets offered. If a winner has not claimed and purchased the relevant tickets by the Closing Time, TodayTix reserves the right to contact entrants at random for the purpose of offering the relevant tickets.

Any tickets purchased through the Lottery will be subject to TodayTix's standard terms and conditions of purchase (see: www.todaytix.com/terms/aus) and the terms and conditions of the relevant theatre owner. Conditions of Entry to the venue also apply.

Tickets purchased through the Lottery cannot be exchanged, refunded, or resold. Photo ID that matches the correct winner's name may be required.

Where a performance is cancelled, rescheduled or significantly relocated due to intervening circumstances, TodayTix will make reasonable endeavours to contact affected lottery winners in a timely manner and inform them of options available. Available options are made at the sole discretion of the Producer or Venue, and may include a full refund or exchange.

To the extent permitted by law:a) TodayTix will not be liable for any loss or damage you suffer as a result of entering the Lottery unless caused by TodayTix's gross negligence or wilful misconduct; andb) TodayTix's cumulative liability to you for any loss or damage whatsoever which arises under or in connection with these terms and conditions or participation in the Lottery, and whether by way of an indemnity or statute, in tort (for negligence or otherwise), or any other basis in law or equity, is limited to the value of [$100] in aggregate.

TodayTix accepts no responsibility for:a) any undelivered 'winner' emails or push notifications, including those sent to your junk email folder; orb) late, lost, incorrectly submitted or misdirected entries, for any technological malfunction or failure, internet traffic congestion, or for outdated or incorrect contact details by which the entrant cannot be contacted.

To the full extent permitted by law, TodayTix excludes all warranties, terms, conditions or undertakings, whether expressed or implied, from these terms and conditions.TodayTix may collect personal information in order to conduct the Lottery and may, for this purpose, disclose such information to third parties, including but not limited to agents, contractors, service providers, theatre owners and, as required, to Australian regulatory authorities. Entry to the Lottery is conditional on providing this information. TodayTix may, for an indefinite period, unless you elect to opt-out, use your information for promotional and marketing purposes, including sending electronic messages to you about products and services offered by TodayTix. All personal information collected will be collected, held, and used in accordance with the TodayTix Privacy Policy which can be accessed at www.todaytix.com/privacy-policy/aus.

TodayTix reserves the right to cancel or change the Lottery at any time without notice.

Employees of TodayTix, its agents or anyone professionally connected with TodayTix and their immediate family members are not able to enter the Lottery.

These terms and conditions are subject to the laws of the State of Victoria. TodayTix may in its absolute discretion amend any of these terms and the terms of any Lottery subject to any applicable law.

The individual prize value is $40 per ticket. The total prize value for all tickets offered in the Friday Forty through 1 January 2023 is a minimum of AUD $444,800 if all tickets are claimed and purchased by winners.

The Lottery is authorised under New South Wales Authority Number TP/00731 and Permit Number NTP/03791
View full terms and conditions
About Harry Potter and the Cursed Child
19 years after Harry, Ron and Hermione saved the Wizarding World, they're joined by a brand-new generation of witches and wizards who are about to begin their journey.
Direct from Broadway, this dazzling brand-new production can now be enjoyed in one thrilling afternoon or evening. This is your chance to experience this spectacular event that delivers even more magic per minute.
It's time for a new adventure, only at Melbourne's Princess Theatre.
Run Time
3hrs 30mins (inc interval)
Start Date
Age
Age recommendation is 12yrs+. Patrons under 16yrs must be accompanied by an adult.
Set a ticket alert
Tickets are not currently available on TodayTix outside of the Friday Forty. Set an alert, and we'll tell you if tickets go on sale via TodayTix.
Harry Potter Publishing and Theatrical Rights © J.K. Rowling.
Artwork and logo are trademarks of and © Harry Potter Theatrical Productions Ltd.
Harry Potter characters, names and related indicia are trademarks of and © Warner Bros. Ent. All rights reserved.
Tickets are strictly non-transferable. The person who purchased the Friday Forty tickets is the only person allowed to pickup and enter the theatre.