DON JUAN IN SOHO
Win £20 tickets to see Don Juan In Soho!
Don Juan In Soho and TodayTix are thrilled to offer a mobile lottery for this show, starring David Tennant and written and directed by Patrick Marber.
Loosely based on Molière's tragicomedy 'Don Juan', this modern update transports the action to contemporary London and follows the final adventures of its debauched protagonist – a cruel seducer who lives only for pleasure.
Marking ten years since its acclaimed run at the Donmar Warehouse, David Tennant leads an electrifying cast, including Adrian Scarborough and Gawn Grainger, at Wyndham's Theatre for a strictly limited season.
Enter the lottery via the app to win £20 tickets (up to 2 per winner) to every performance, exclusively with TodayTix.
1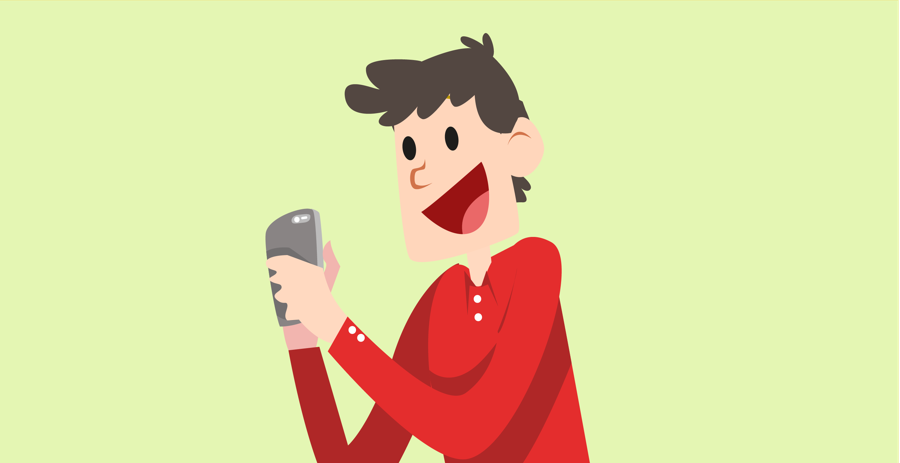 Download
Download TodayTix in the App Store or Google Play Store. Open and select Don Juan In Soho.
Please note: lotteries can only be entered from the TodayTix app on your iPhone, iPad or Android device.
2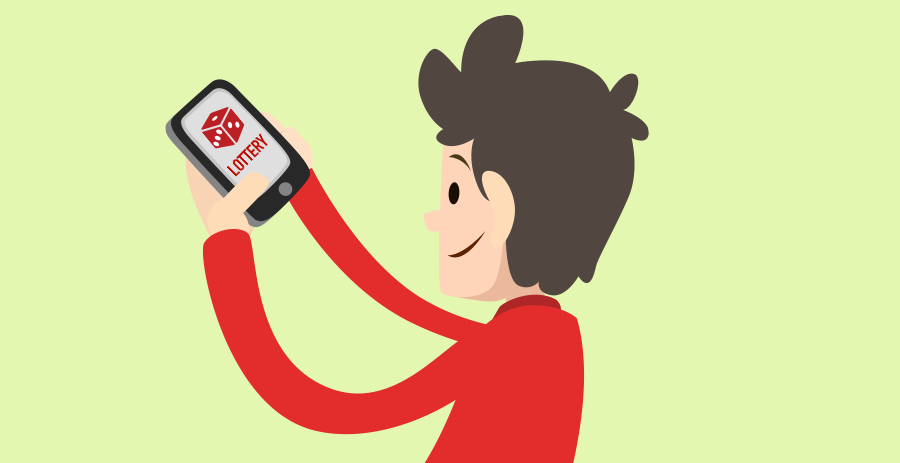 Enter
Tap on the Don Juan In Soho lottery, select the performance you'd like to see and enter to win up to two £20 lottery tickets. The entry period will begin each day at midnight and continue until winners are notified 2-4 hours before showtime via email or push notification. Please add lottery@todaytix.com to your list of contacts to ensure you receive your update email.
3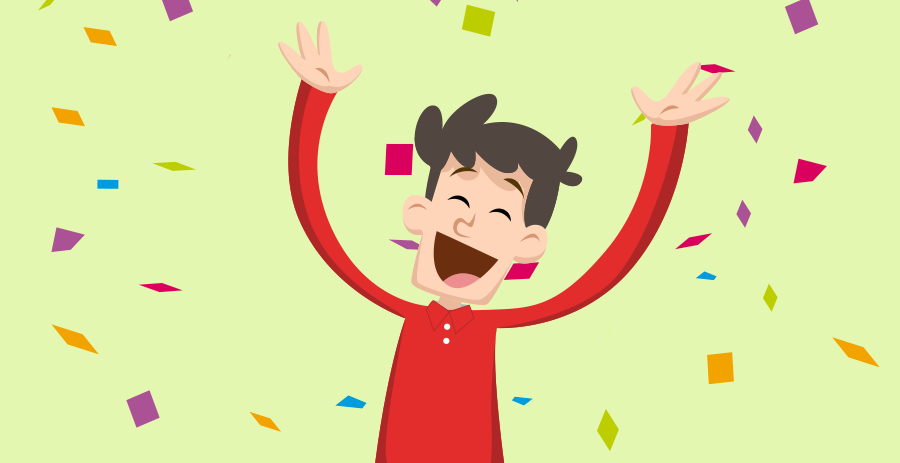 Get lottery tix
Winners have 1 hour to claim their tickets in-app. If unclaimed, tickets will be offered to other entrants. Pay for your tickets inside the app, pick up your tickets from the box office and enjoy the show!
The Fine Print
No purchase required to enter. You can only win the lottery for each show once. You can earn up to two extra entries for sharing on Facebook and/or Twitter. Entrants are selected at random. Tickets can be paid for via the app and then collected at the Theatre Box Office in person on the day of performance on presentation of ID. Prizes have no cash value.Didn't win? Don't worry! You can enter the lottery daily. Best price tickets are also available to purchase on TodayTix<strong>Please note:</strong> Due to ticket availability, there are rare occasions where some pairs cannot be guaranteed to be seated next to each other.
The Fine Print
Your participation in any of the lotteries in the series is subject to our standard terms and conditions, which you can view here. The Promoter of this series of lotteries is TodayTix, Ltd.
This is a series of promotional prize draws and the term 'lottery'/'lotteries' is only used in a brand sense. No gambling is involved.
You can also join the lottery by emailing lotteryentries-uk@todaytix.com or mailing an envelope to TodayTix, 1 Primrose Street, London EC2A 2EX with your name, phone number and email address enclosed, along with the performance you would like to be entered for and number of tickets (maximum 2 per person). One entrant per letter, which must be received 1 business day before the performance.
Each discounted price ticket will be for a seat in either the stalls, unless stated otherwise.
Show full terms and conditions
Promotional terms for entrants in the UK (Any entries made from outside the UK will be subject to UK law).
The promoter of this series of lotteries is TodayTix, Ltd (the "Promoter"). The lotteries in the series are neither endorsed by nor in any way associated with: (i) Apple Inc.; (ii) Google Inc.
By entering one of the lotteries in the series, an entrant will be deemed to accept these promotional terms and the Promoter's UK Privacy Policy (which can be accessed here (or via this link: http://www.todaytix.com/uk/london/privacy-policy/) and agrees that the decision of the Promoter is final and binding in all matters relating to such lottery.
All references to "app" in these promotional terms refer to the "TodayTix – West End Tickets" mobile application which is compatible with iPhone, iPad and Android devices and can be downloaded from Apple's App Store (either iPhone or iPad version) or Google Play (Android version). Each entrant must open a registered account via the app in order to enter any of the lotteries in the series.
Please note that if you are a winner of a lottery in the series then you will be sent a notification via email and where you have turned on push notifications, also in the app. Following such notification the app will display a payment page to pay for the discounted price ticket(s). You must pay for the ticket(s) within 1 hour from when the notification email and/or push notification was sent to your mobile device to claim such ticket(s).
An entrant in any TodayTix lottery for the chance to purchase tickets for a particular showing will not be rolled-over to any prize draw for another performance.
PROMOTION PERIOD. The start date for each lottery in the series is the date and time when tickets for a new performance of such lottery are made available for purchase via the app. The closing date for each lottery is precisely 4 hours before the stated time of the relevant performance.
The Promoter will not consider entries received after the relevant date and time set out in this section 1. Only one entry into each lottery per person.
ELIGIBILITY. This series of lotteries is open to anyone aged 18 years or over resident in the UK only, who enters via the app, excluding:
employees of the Promoter and their families, the Promoter's service providers, agents and anyone professionally associated with this prize draw;those who have already entered the lottery that relates to the same production and performance (in addition, please note that an entrant in any lottery will not be rolled-over to any later such lottery for another performance);
HOW TO ENTER ONE OF THE SERIES OF LOTTERIES. To enter, please submit an Entrance Form available via the app no later than 4 hours prior to the relevant performance and you will be automatically entered into the lottery for that same performance.

All entry instructions will form part of these promotional terms.

DRAWING OF WINNERS. The winners of the relevant prize draw in the series will be drawn within 3-4 hours prior to the relevant performance in a random drawing by a computer process from all eligible Entrance Forms received during the promotion period for such lottery as set out in section 1.
There are at least 10 discounted price tickets available as prizes for each lottery in the series, which are always drawn in two stages:
All tickets available are drawn at random and assigned to winnersIf a winner declines or fails to claim their tickets within an hour, these tickets will be re-assigned at random to another entrant
Choosing to enter for either 1 or 2 tickets holds no bearing on your chances of being drawn as a winner.
When the winners are drawn for each lottery in the series, the same computer process will be used to randomly select "reserve" winners, as described in section 7 above (i.e. those who selected an individual ticket upon entry could become a "reserve" winner if one or more of the winners in stage 1 of the draw do not claim their respective ticket). If you are a "reserve" winner and the original winner does not claim the tickets, you will be sent an email 3 hours before the relevant performance to let you know that you've been assigned as a winner. All replacement winners are selected from the drawn "reserve" at random.
NOTIFICATION TO WINNERS. The winners will then be notified by email and (if the push notification functionality is turned on in the entrant's mobile device settings and app) push notification via the mobile device on which the app is installed. That notification email will be promptly sent to the email address he/she submitted as part of the registration process for the app.
If the winner:
(i) does not respond to such email or push notification within 1 hour by purchasing the ticket(s) for the stated performance;
(ii) cannot receive the prize notification email sent to the email address he/she submitted as part of the registration process for the app; and/or
(iii) refuses or is unable to prove his/her eligibility to enter the relevant prize draw as set out in section 2,
such winner forfeits all rights to win such lottery and/or receive the prize, and a "reserve" winner will be drawn and notified in accordance with section 5).
PRIZE DESCRIPTION. The winner will receive a notification in the app and email enable him/her to purchase 1 or 2 tickets for the relevant performance. The initial request of either 1 or 2 tickets in the Entrance Form of each winner cannot be amended when the discounted price tickets are claimed.
There is no cash alternative in whole or in part of the prize. The prize is non-negotiable and non-transferable.
Once purchased, the prize tickets are displayed in the 'My Orders' section of the app.
THE PROMOTER'S LIABILITY. Except that the Promoter does not exclude or limit its liability for personal injury or death caused by its negligence or for fraudulent misrepresentation or any other liability that may not, by law, be limited or excluded, the Promoter accepts no liability in relation to an entrant's participation (or inability to participate) in any of the series of lotteries, including without limitation any use made by a winner of (or inability to use) the prize, to the maximum extent permitted by law.

If any of the lotteries in the series cannot be executed as planned due to technical problems or circumstances beyond the Promoter's control, the Promoter shall not incur any liability and no payment or prize of any kind for such lottery(ies) will be awarded.

The Promoter's determination and decision on all matters will be final and no correspondence will be entered into. Any dispute or situation not covered by these promotional terms will be resolved by the Promoter's management in a manner it deems to be the fairest to all concerned and, subject to the following section, that decision will be binding on all entrants.

APPLICABLE LAWS AND JURISDICTION. This series of lotteries and these promotional terms shall be governed by English law, and an entrant agrees that any dispute between him/her and the Promoter regarding them or any of the lotteries in the series will only be dealt with by the English courts, provided that, if an entrant lives in a part of the United Kingdom other than England, the applicable law of that part of the United Kingdom will govern and any dispute will only be dealt with by the courts there.

If any part of these promotional terms is found to be unenforceable as a matter of law, all other parts of these promotional terms shall be unaffected and shall remain in force.

DATA PROTECTION. By entering one of the lotteries in the series, an entrant agrees to the personal information in his/her Entrance Form being processed by the Promoter in accordance with the Promoter's Privacy and Cookies Policy (which can be accessed here or via this link: http://www.todaytix.com/uk/london/privacy-policy/

WINNERS' DETAILS. Each winner's name and county can be requested by sending a self-address pre-paid envelop to TodayTix, c/o WeWork, 1 Primrose Street, London EC2A 2EX.

Any queries and comments concerning any of the lotteries in the series should be directed in writing, stating the relevant production, to "TodayTix discounted price tickets – lotteries", TodayTix, c/o WeWork, 1 Primrose Street, London EC2A 2EX.