Karen would like to give you $10 off theater tickets.
TodayTix is a free app, created by Broadway producers, to buy theater tickets in New York City and London for today and this week. Learn more
Karen's referral code is: 
ZNWQZ
Download
Download the TodayTix app below (Android and iOS).
Download Now
Redeem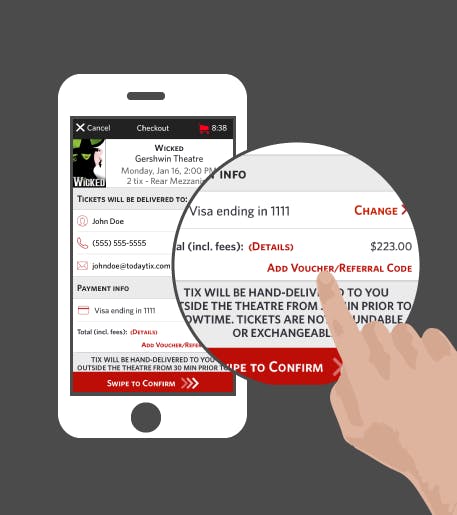 Enter my code (ZNWQZ) at checkout. A $10 discount will automatically be applied to your order.
Give back
Once you've seen your show, I will receive a $10 credit towards my next purchase.
So you know...
Only first-time customers are eligible to earn account credit with referral codes on purchases of $10 or more. Account credit has no cash value and is not transferable. You will receive a push notification once your credit has been processed.
Referral codes should only be used for personal purposes among your personal connections. You may not distribute your invite code on sites where you are not the primary content owner, including Wikipedia, coupon sites, review sites or in display advertising.
Account credit has no cash value. The terms of this offer are subject to change.